LAKADIYA CENTER
Total Area : 238 Sq.mt.
Built up area : 3277 sq.mt.
Amenities : Library, Physiotherapy Center, Computer Classes, Staff Quarters.

Late Kamlaben Motilal Laxman Dedhiya Granthalay Physiotherapy Center & Computer Classes - Lakadiya



Lakadiya is a Village in Bhachau Taluka of Kachchh District of Gujarat where our organization and Careducation Trust U.K. started a center to person of villages with the aim to provide quality based services at their place. Below facilities are not present in this village. Persons are taking advantage of services and enjoy their life.

LIBRARY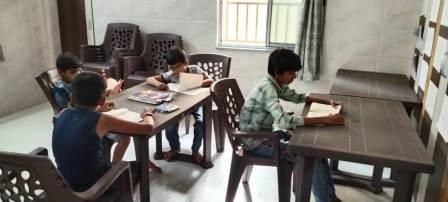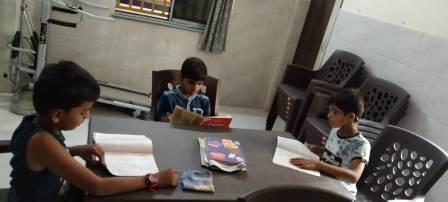 1288 Ink print books and daily 3 Newspaper are available to increase knowledge by reading Newspaper.
Villagers are taking advantage of this Library.
Average 4 users are benefited per day.

PHYSIOTHERAPY CENTER
We have experience of this unit and with the support of trained manpower, organization started this facilities in remote area where such type of facilities are needed. Beneficiaries are take advantage of at home village and remove their problems by getting physiotherapy treatment. We have all latest equipments to provide treatment.

COMPUTER CLASSES
We are providing Basic Computer knowledge to students and other persons who have not computer knowledge. Computer knowledge is very necessary in this digital India. Our organization has plan to cover students of that villages and nearby villages to train in computer by providing quality based services and increase skill of that persons.


Created By Shlok Sompura